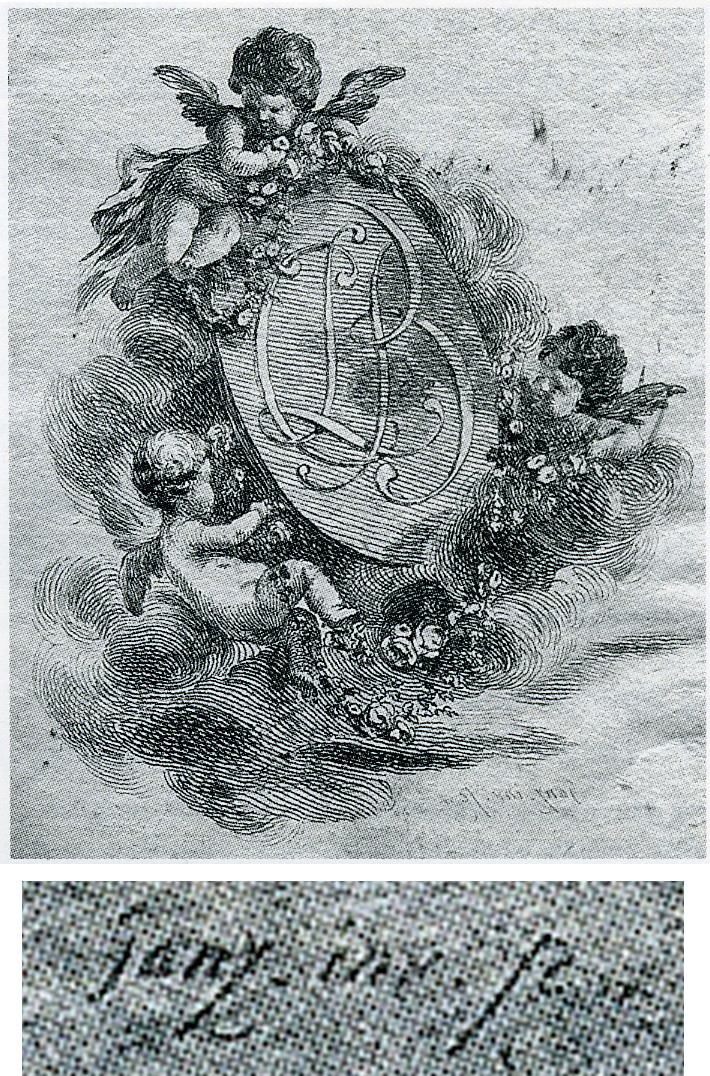 Query:
Do you have a name for CLB, the late 18thC owner of this bookplate?
Created:
2017-10-05 (last changed: 2017-10-05 ) by
TheBookplateSociety
Description:
The initials CLB are engraved on an oval plaque held aloft by cherubs. This exlibris must date from the 1770s or 1780s, and is German, given the signature "Ganz inv sc" (reversed) which is taken to be that of Johann Philipp Ganz (1748-c.1800) chief engraver to the King of Hanover. Other exlibris by Ganz are mentioned by Warnecke (for de Plat of Hanover), by Leiningen-Westerburg (for Christian Friedrich Schnauss (Gotha) in three varieties), and a nice library interior of 1776 with arms above for Bibliotheca Regia Hanoverana. Dr Elke Schutt-Kehm of the Gutenberg Museum reports that this CLB exlibris is not present in the large collection at Mainz.
Bibliographic Details:
Present in a bookplate collection formed by Florence Amy Clarke, later Heywood (1875-1943). This collection, acquired by the late John M Blatchly FSA, was featured in an article in the Autumn 2011 issue of The Bookplate Journal, published by The Bookplate Society (see www.bookplatesociety.org).
Holding Institution:
John Blatchly's collections passed to Suffolk Archives.